This is the T600 we bought a week ago. At early sixties they were imported in big boxes and partly assembled here in Greece. I dont know
what heppened after middle sixties.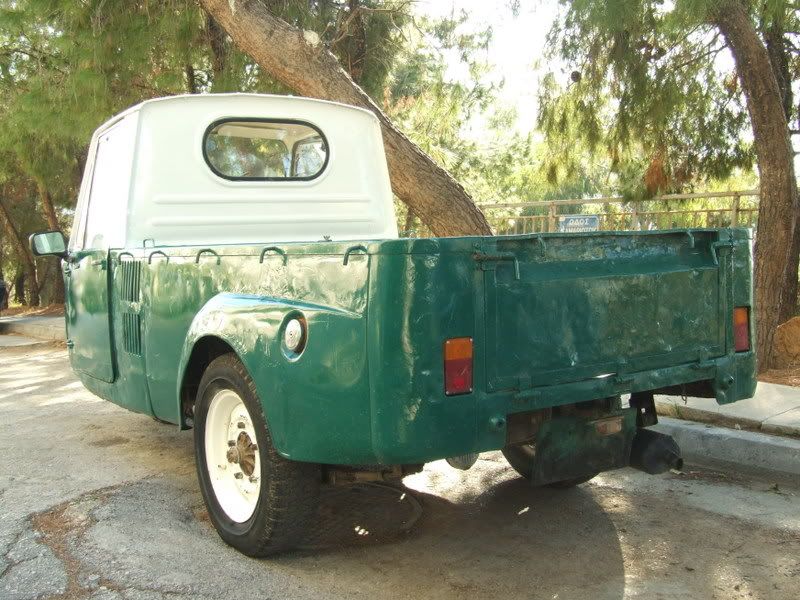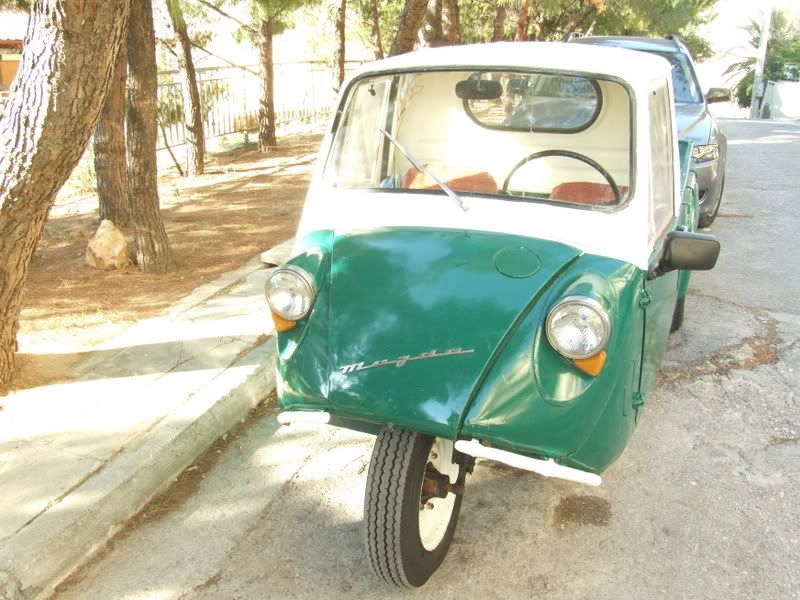 Interior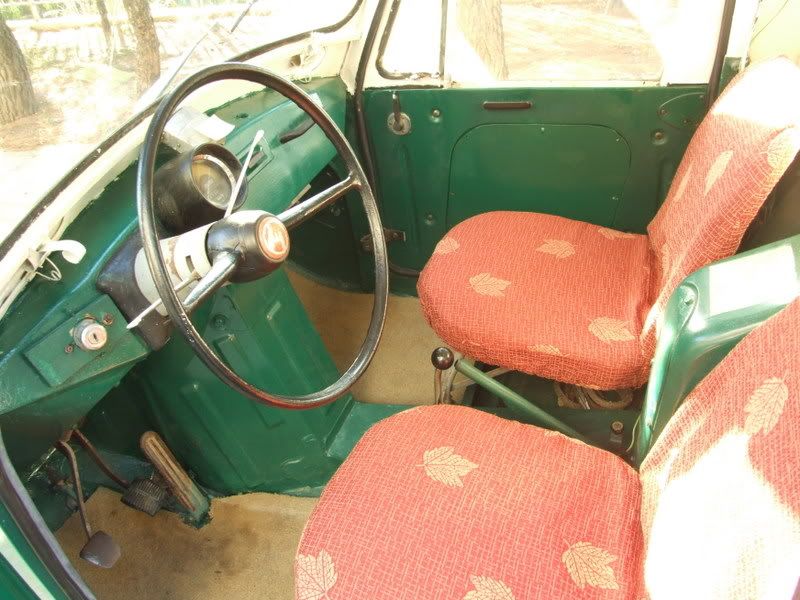 The ignition switch is not the original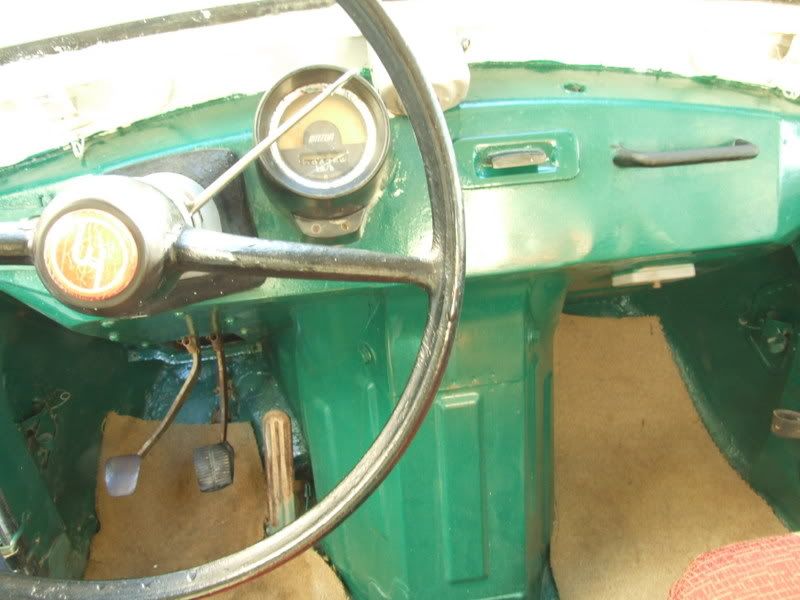 ashtray and manual wipers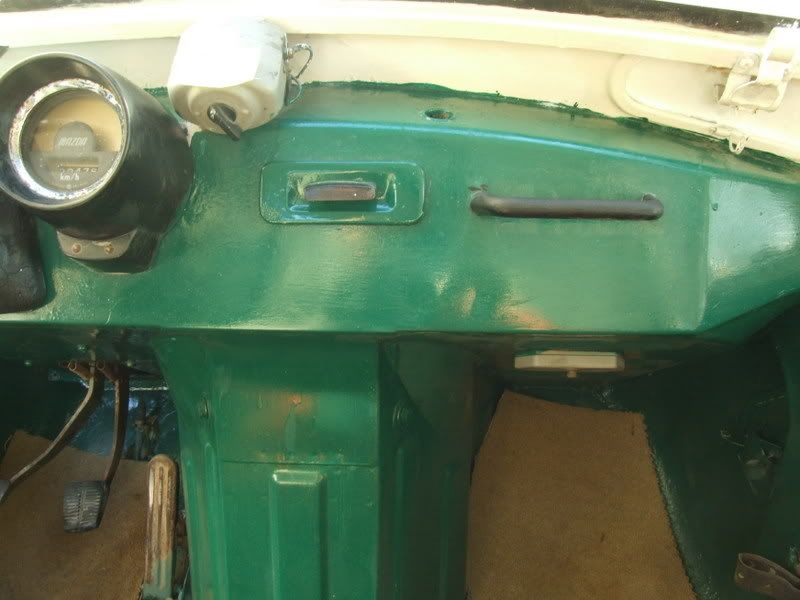 The sun visors are wooden and propably a pattent of the owner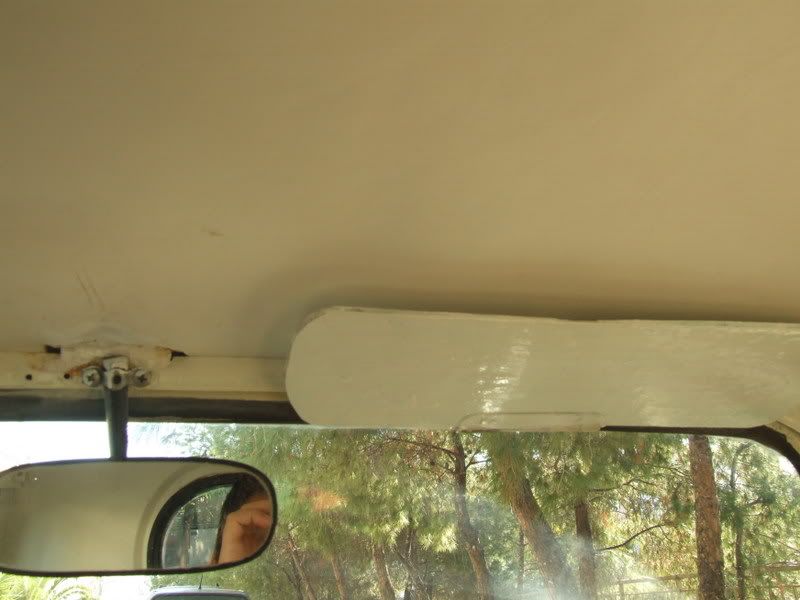 The manual switch for the reverse light (added by the owner, not related with mazda)
the original mazda oil cap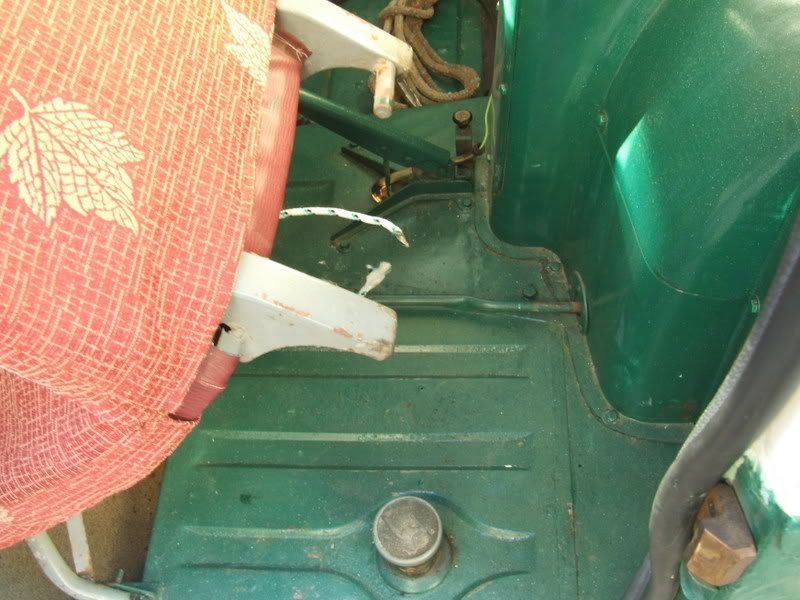 data of the car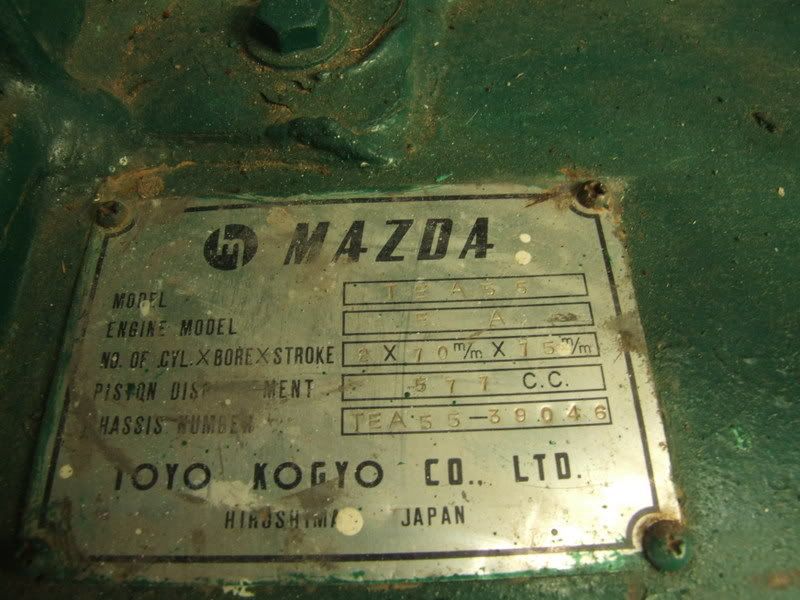 The engine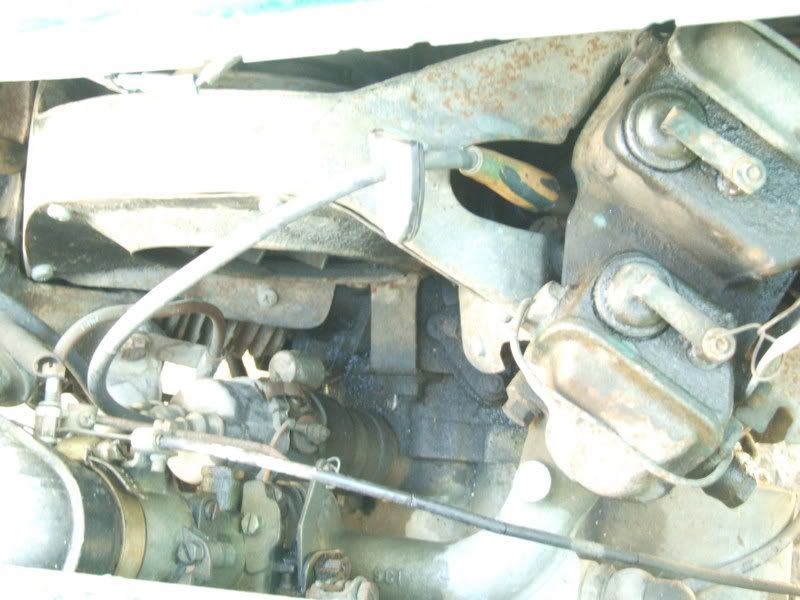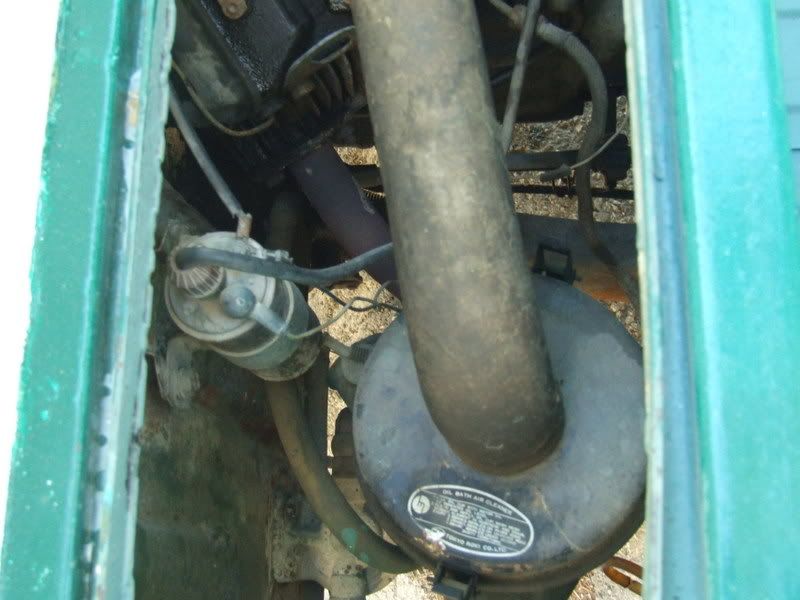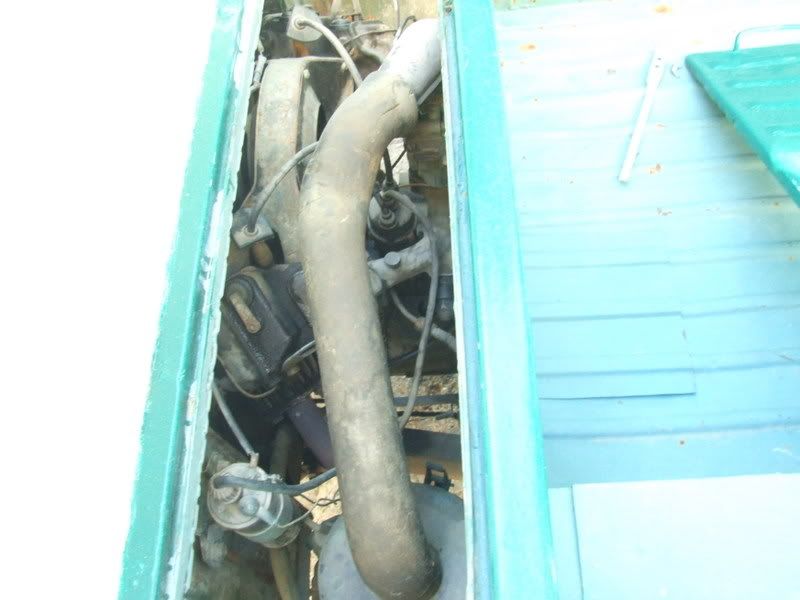 Yesterday she went to be serviced as she gonna be stored for long time befor being restored.