included in this thread is:

General packaging logistics options
Vehicle logistics options
Disclaimer from me:
This thread is to be used as a guide only, I do not represent any of these companies nor have i used all of these companies.
I am not to be held responsible for any loss or damages incurred by using any of these nominated logistics companies through this thread,
Most companies have been used by ausrotary members and some feedback can be sought through the replies in this thread.
This thread has been posted to make it easier to find quotes and to find the best price for Interstate transport.
Here are a few options:
----------------------------GENERAL PACKAGING--------------------------------
Logistics of the month:
New company added called e-go , thanks Lukus
----------------------------------------------------

Services
* Road Freight/Courier Service
* Express Freight/Courier Service
* "Door to Door" deliveries
* B2B, B2C, C2C flexibility
* Australia-wide freight/courier rates and distribution
* Receipted Delivery service
* "Tail-Lift Truck" service - to aide with loading/unloading heavy/large/awkward items
* Transport Assurance option for loss or damage to goods in transit
Benefits
* Competitive quotes for low volume freight users
* Special 10% discount for "Ebay Sellers/Buyers"!!
* Home deliveries to most areas Australia-wide
* No monthly trade expectations or volume requirements
* No account servicing fees or minimum statement fees
* Queries to Smart Send receive quick responses (averaging 9 minutes during business hours)
* "Quick and Easy" Quote, Book and Payment system
* Customers receive a Tax Invoice & customised consignment-label (via email) immediately upon booking
* Tracking services on our site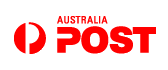 Postage Calculator -
Alot of deals going at the moment. get on it..
General Packaging - Easy to deal with.
Star Track Express deliver all the important things. Detailed real time, online freight movement information and a focus on service excellence.
07XTC wrote:Northline Freight is by far the best company I have ever used and the cheapest. Always reliable and have used them about 10-15 times now.

They were more than half the cost of Bus Freight to have a set of wheels and tyres sent from Gold Coast to Sydney
General Packaging - Larger Items - Mostly business/commercial use
General packaging - [Very hard website to work with!] - Mostly business/commercial use
go through smartsend.com.au to send gear with TNT,
RX_910 wrote:I've sent an engine through Tasfreight. They were good enough to deal with, cant complain about their service, or price. They do all around australia not just to and from tasmania.
RX_910 wrote:Received my 13bt from Border Express, again cant complain with them either.
Australian East Coast and South
General Freight and Cargo
World Wide Excess Baggage Service
From Anywhere to Anywhere.
(You need a airline ticket to use this one)
Tamex transport covers the east coast of aust.
Brisbane number is 33766922
the victorian branch is called. Vic Fast link above
-------------------VEHICLE LOGISTICS-----------------------
As specialists in transporting classic and unique cars.
Send you car interstate with TNT :direct link to phone numbers:
I have sent my Rx7 through these guys from melbourne to darwin and was very smooth and easy process.
--------------------------------------------------------------------------------
If you have any more trusted companys please post them in the thread and ill upload it here.
-Jay