I came across this the other day:
http://files.windingroad.com/newsupload ... -album.pdf
which is a collection of info about Mazda Rotaries.
If you get past the initial thumbnail pics of the cars you find an interesting timeline, and a series of "rotary facts" and so on.
And then you find a table of production numbers. I'm not a fan of raw numbers. I like pictures.
And so, let me present, at a first stab, graphs of the production numbers of Mazda rotaries from 1968-1985, encompassing R100, RX-2, RX-3, RX-4, RX-5 and the first generation RX-7.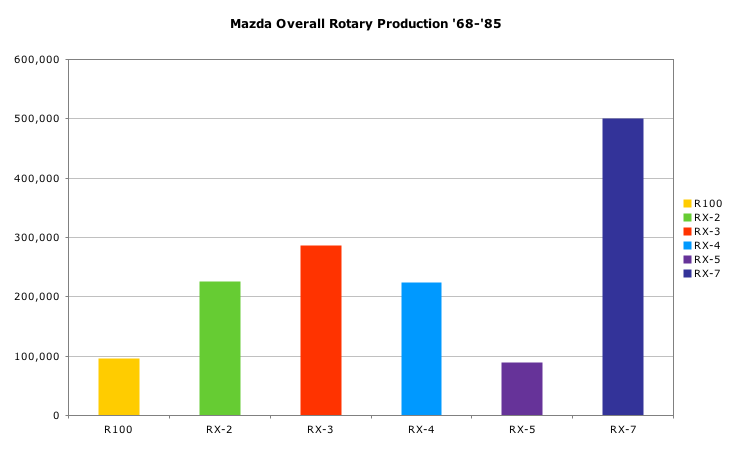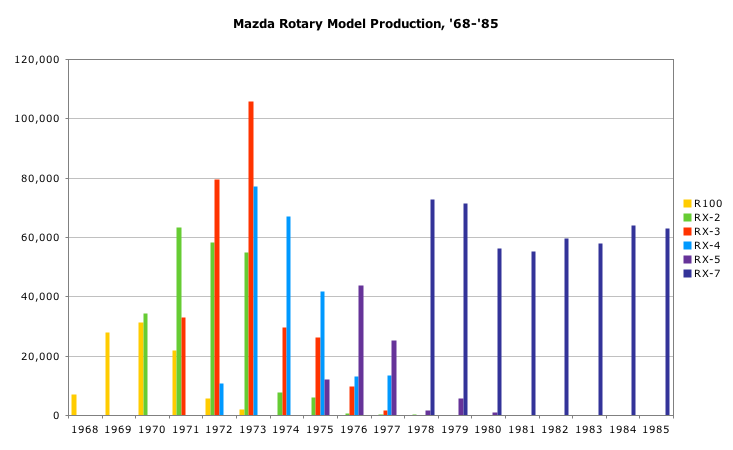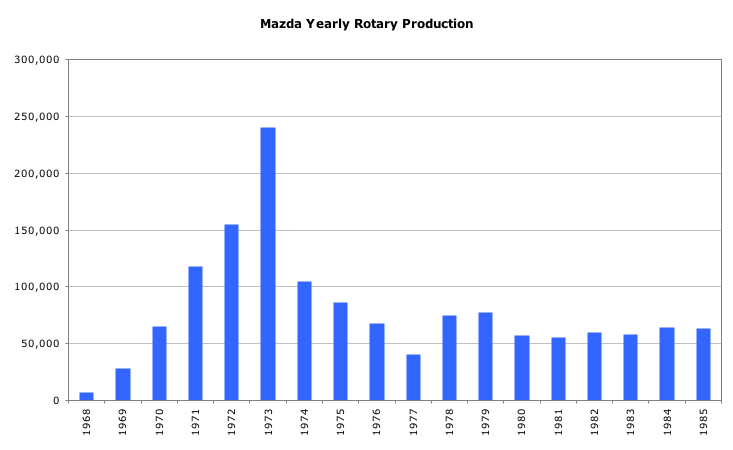 Enjoy.
The thing that I found most interesting was that the RX-3 is the 2nd most produced rotary after the first gen RX-7 (all other subsequent rotors, until the RX-8, were produced in smaller numbers than the first gen -7).