my brother just got back from japan last night, and he got some sweet presents
i opened the first one this morning and it was the yellow rx7, and i thought 'awesome!', then i realised there was 10 more!!!
you can't tell whats inside, so they were all a kinda lucky dip, but i got to the last one and all i wanted was a black FD, and fark yeh i got it
from mazda there is
2 x series 1 rx7
2 x FCs
1 x FD
1 x old cosmo
The mazdas
the nissans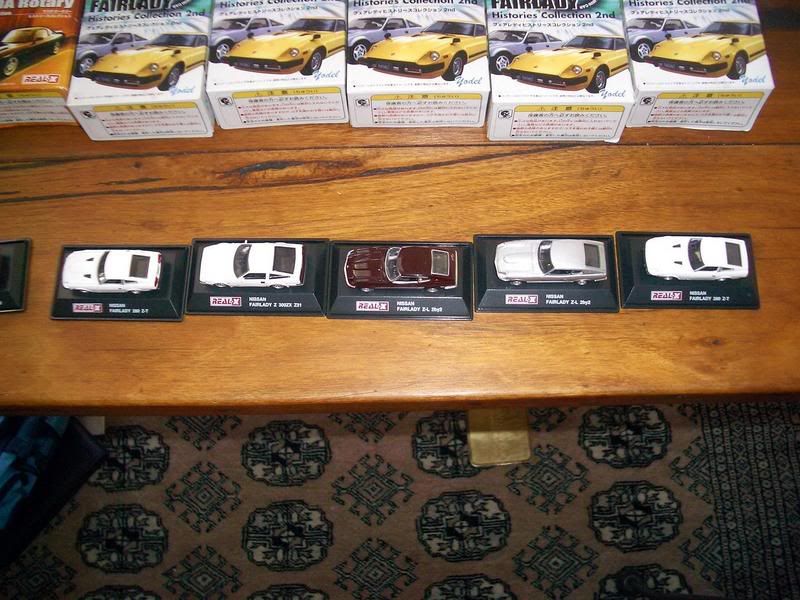 anyone else got these?